Earn money for Hamilton Elementary while shopping or dining!
ShopwithScrip.com is a website where you can purchase hundreds of gift cards for retailers and restaurants. A percentage of each sale goes back to the PTO and to our school! It is important to note that each retailer gives a different percentage back to the school. For example, Amazon may only give 2% of each sale to the school whereas some stores/restaurants give upwards of 10% back (e.g., Starbucks, TJX/Marshalls, Home Depot).
You can enroll with shopwithscrip.com with enrollment code: 849FCC2L18353
We recommend purchasing digital e-cards rather than hard copy cards and purchasing with the credit/debit card option or linking a bank account. Digital e-gift cards are delivered to your email (or the gift recipient you specify) immediately, or, if preferred, you could schedule delivery for a later date. This is a great way to earn money for our school without any added expense to you! Anyone can use this, so please feel free to share with grandparents, family, or friends of Hamilton Huskies. Although gift cards are great to give to others, remember you can use this if you're making a purchase for yourself, too, and it will automatically give back money to our school!
Hamilton's Annual Direct Donation Drive
The Hamilton PTO is launching a direct donation campaign to raise needed funds. With the early close of in-person school in the spring, we were unable to hold two of our largest fundraisers, and with the uncertainty of this school year we will not be able to run most of our fundraisers.
Some of our regular expenses include providing Husky Folders for all of the students, insurance, maintaining the outdoor classroom and garden area, teacher and specialist grants, fifth grade celebration, and reading week. In order to maintain these expenses and be well positioned for the start of the 2021 school year we are asking Hamilton families to donate in place of our normal fundraisers this year.
Please consider donating a suggested amount of $40, or any amount that you feel comfortable contributing, so that we can continue to provide these wonderful programs!
Your donation is tax deductible and greatly appreciated!
Stop&Shop A+ School Rewards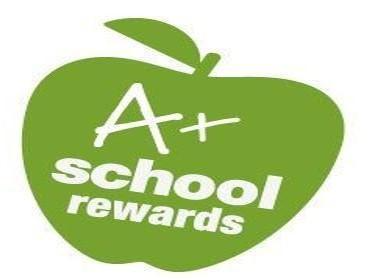 Welcome back to the start of a new school year and to a new year of A+ School Rewards!
HAMILTON ELEMENTARY SCHOOL – ID#: 08700 has the opportunity to participate in and earn CASH from A+ School Rewards, a great fundraising program run through your local Stop & Shop!
PLEASE NOTE:
You DO NOT need to re-register your card if your school selection(s) remains the same as last year.
To participate:
Visit stopandshop.com and select Savings & Rewards. Follow the prompts to create your online account. You'll need your 13-digit Stop & Shop Card number and the School ID #.
IF YOU DON'T KNOW YOUR STOP & SHOP CARD NUMBER CALL 1-877-366-2668 OPTION #1
To earn points:
Use your registered Stop & Shop Card each time you shop at Stop & Shop, and you will earn CASH for our school. You can track the number of points you are earning for our school by checking your grocery receipt.
At the end of each month, your points are calculated and converted to CASH rewards. These CASH rewards for our school are updated monthly. You can track our progress when you sign in to your online account.
Our school will receive one CASH awards check at the end of the program and can use this cash for any of our educational needs.
Also, please encourage your family members (Aunts, Uncles, Grandparents) and friends to support our school. This could result in more CASH REWARDS!

Your purchases on Amazon.com can earn money for our school! Did you know that if you have an Amazon account you can support our school every time you shop? Simply log in to your Amazon account through smile.amazon.com and select Hamilton Elementary School PTO as your charity and Amazon will donate .5% of your eligible purchases.
Note: There are many "Hamilton PTO's" so please click on the right address.
Support our school by participating in the Book Fair
A Book Fair is one of the easiest ways to offset some of the budget challenges our school is facing today. Hamilton uses the Scholastic Dollars profit to shop from thousands of educational items and resources for our teachers' classrooms and to benefit the library, as well as cash proceeds that help fund all our programs. Of course, our students benefit, as well, by expanding their minds and vocabulary!
Box Tops and Labels for Education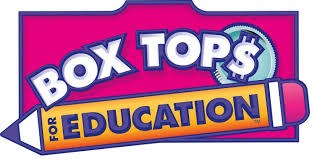 HAMILTON ELEMENTARY PTO IS ASKING FOR YOUR HELP
BOX TOPS FOR EDUCATION
and
LABELS FOR EDUCATION
Hamilton Elementary participates in both of these fundraising programs. The PTO receives 2 checks a year from General Mills for our Box Top submissions, and the Campbell's Labels for Education program gives us points towards items in a merchandise catalog. These funds help supplement all of the PTO sponsored activities at the school.
These are two separate programs; however, you may send me your Box Tops and Labels through backpack mail in the same bag or envelope. Please do NOT combine them on collection sheets. Also, please NO STAPLES. Collection sheets are provided for the children to have fun with, they are not necessary for submitting your Box Tops / Labels.
Please go to the respective websites: BTFE.com and labelsforeducation.com and register to earn other opportunities for increasing our funds. You will find a lot of information about participating products, special offers, and ways to earn extra money/points for our school.
You may send Box Tops and Labels in at any time throughout the school year.
Take Charge of Education (Target)
Purchases made on your RedCard will earn money for our school
Do you have a Target REDcard? If so, please go to Target's Website and register Hamilton Elementary as your school – Target will send up to 1% of your purchases to our school as a cash donation.